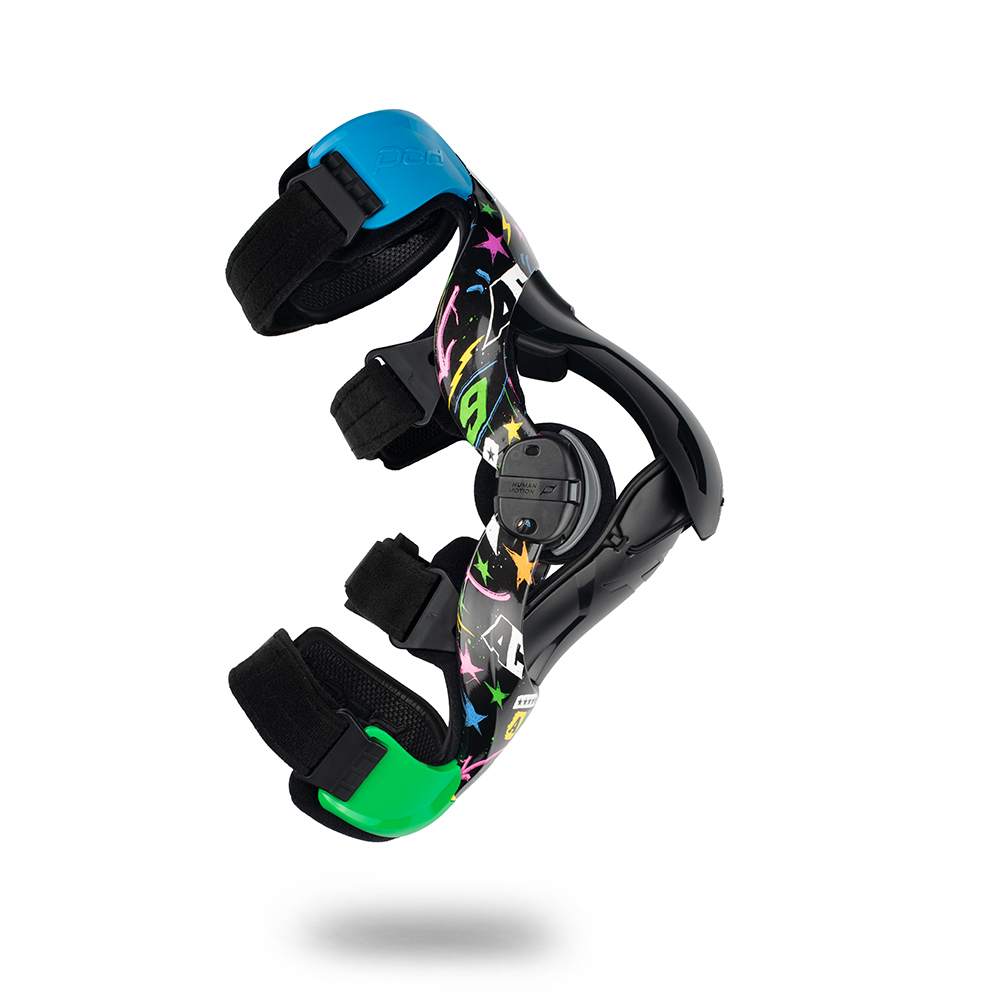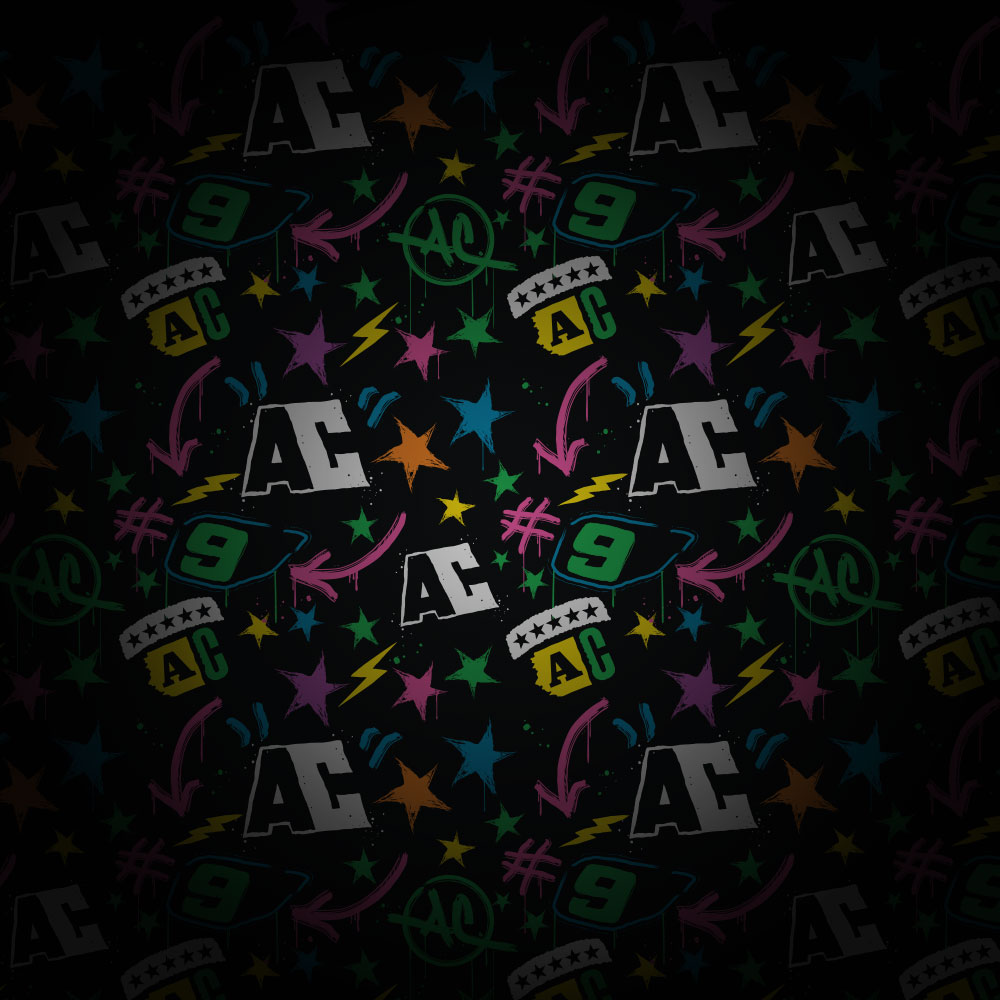 POD K4 2.0 AC9 LIMITED EDITION (PAIR)
POD K4 2.0 AC9 LIMITED EDITION (PAIR)
From: $299.95
From: $299.95
ON SALE!
The patented and medically certified POD K4 2.0 AC9 Limited Edition Knee Brace boasts vibrant pops of colour and dynamic graphical treatment inspired by Supercross Pro Team rider Adam Cianciarulo's love of the Californian pop punk scene with bands like Blink 182, while still featuring the unprecedented strength and performance of the original K4 2.0 brace.
The K4 2.0 AC9 LE is only available in pairs.
| | |
| --- | --- |
|  RECOMMENDED FOR: | IMPACT PROTECTION, INJURY PREVENTION, MENISCUS INJURIES, ACL, MCL, PCL, LCL, INJURIES, JOINT INSTABILITY, HYPEREXTENSION/HYPERFLEXION. |
Description
Size Guide
What's in the box
Reviews (0)
Description
IMPACT MODIFIED FRAME

AC9 Limited Edition Impact Modified Lightweight Composite frames anchor to the hinges for optimal load transfer away from the knee joint, without compromising feel for the bike.
Our patented technology is proven to reduce the risk of knee injuries while delivering unprecedented levels of strength, comfort, reliability and performance.
The Impact Modified Composite K4 frames come with a 2yr Warranty.
NEW HUMAN MOTION® HINGE

The intensity of modern sport places the human knee at significant risk which is why we developed our own Synthetic Ligaments™ to reduce the strain on yours.
Inspired by the human body, our patented Human Motion® technology uses the power of Synthetic Ligaments™ engineered from Vectran Fibres™ (5X stronger than steel) to provide progressive, multidirectional motion control.
The New POD Hinge Housing provides smooth contact surface against your knee avoiding abrasion and delivering new levels of comfort, performance & reliability.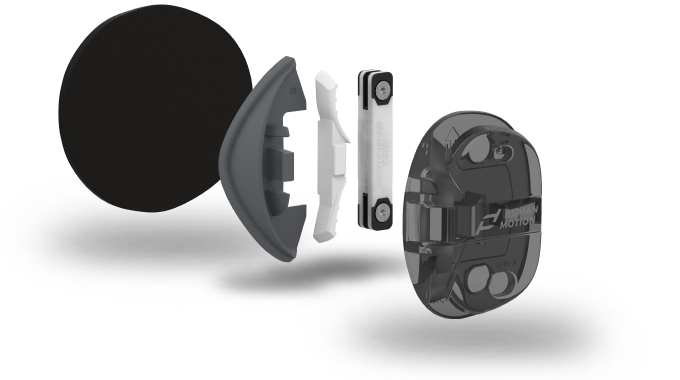 REMOVABLE PROTECTION

CE impact tested & certified Full Coverage guards protect against impacts, handlebar/object strikes. Easily removable to convert the brace for multi-sport use.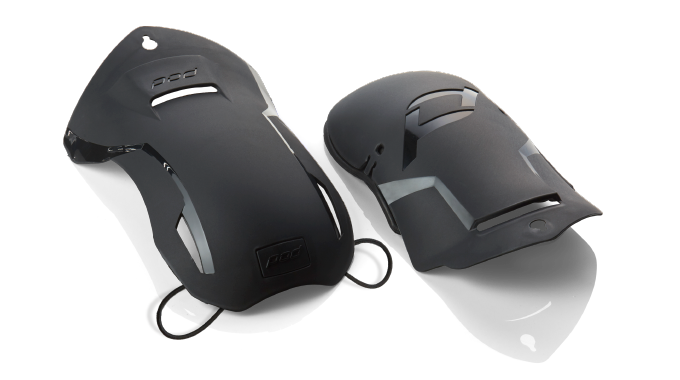 ADAPTIVE CUFFS

The Adaptive Cuffs were designed to conform to various leg shapes, while adapting to muscle movement. They accommodate muscle motion and disperse load reducing the risk of skeletal fractures.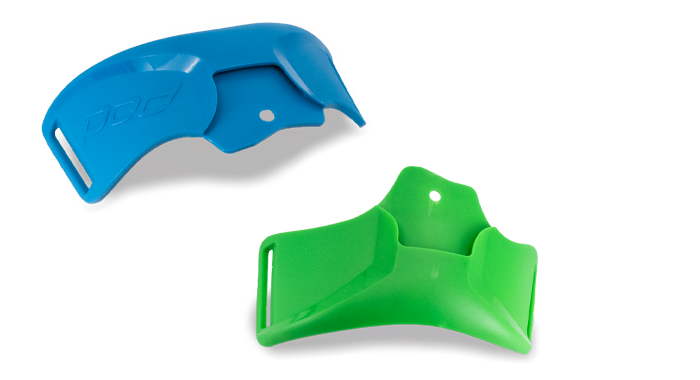 Size Guide
Knee Brace Sizing
SIZE

By Knee Width

By Knee
Circumference

Knee Brace

Knee Brace
Youth/
Y-Tall
3.46 - 3.70"
88 - 94 mm
10.80 - 11.60"
275 - 295 mm
X-Small
3.70 - 4.01"
94 - 102 mm
11.60 - 12.60"
295 - 320 mm
XS-SM
Small
4.01 - 4.25"
102 - 108 mm
12.6 - 13.40"
12.6 - 13.40 mm
Medium
4.25 - 4.48"
108 - 114 mm
13.40 - 14.10"
340 - 360 mm

MD-LG

Large

4.48 - 4.72"




114 - 120 mm

14.10 - 14.80"




360 - 380 mm

X-Large
4.72 - 5.00"
120 - 127 mm
14.80 - 15.80"
380 - 402 mm
XL-2X
2X-Large
5.00 - 5.27"
127 - 134 mm
15.80 - 16.80"
402 - 420 mm
3X+
5.27 - 5.55"
134 - 141 mm
16.80 - 17.40"
420 - 442 mm
By knee width
Measure across the centre of the kneecap using a caliper. Take measurements in a weight bearing position at full extension (i.e. with leg fully straight).
By knee circumference
Measure the circumference of the knee directly underneath the kneecap using a soft tape measure. Take measurements in a weight bearing position at full extension (i.e. with leg fully straight).
Try Brace on
Walk and bend your leg to aid the brace in settling. The brace should feel comfortably snug.
If the measurements indicate you are between sizes, we recommend to go up a size.
NOTE:
Due to varying shapes, knee measurements should only be used as a guide when determining the correct brace size.
It is recommended that brace fitting and adjustment be carried out by a suitable healthcare provider to ensure total comfort.
What's in the box
---
Only logged in customers who have purchased this product may leave a review.